RELIABLE SERVICE
FROM EXPERIENCED TECHS
UPGRADE YOUR EQUIPMENT
FOR EFFICIENCY & SAVINGS

DUCTLESS MINI-SPLIT SYSTEMS
No ductwork? No problem. Santoro can keep you comfortable year round!
Ductless mini-split air conditioning units provide the comfort and cooling of a central air unit without the need for ductwork in the home. As an added benefit, many ductless mini-split units also provide heat during the cold months to provide year-round use.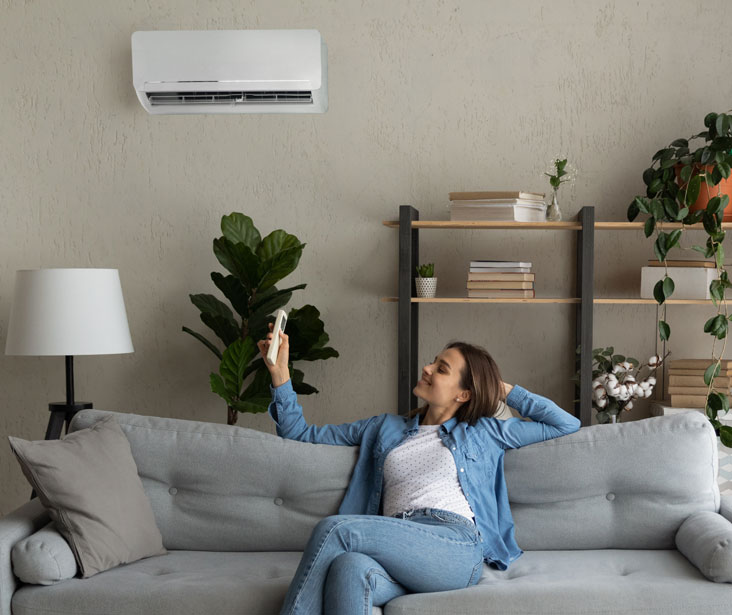 Why choose mini-split air conditioning?
1. Quick installation - Perfect for existing homes or additions that don't have room for ductwork, ductless AC can be installed in as little as a day

2. Personalized comfort - With units in different areas of the house, rooms can be kept at different temperatures for maximum comfort for each family member

3. Energy efficient - Supply cool air to the areas of you home that need it and switch any additional units off to save energy and money

4. Improve indoor air quality - Eliminate dirt and dust associated with traditional ductwork while multi-layer filtration prevents pollutants and allergens from entering your home

5. Space saving - Ductless AC is compact with fewer components and no ducts running through your home

6. Versatility - Ductless AC can be used to distribute both heat and cool air throughout your home
Components of a ductless mini-split AC system
Condenser Unit
Typically found outside your home, the condenser unit absorbs heat that is removed from your indoor air. Refrigerant enters the unit and radiates heat away to the outdoor air.

Once the refrigerant has released the heat, it is pumped back into your home to begin the cooling process again.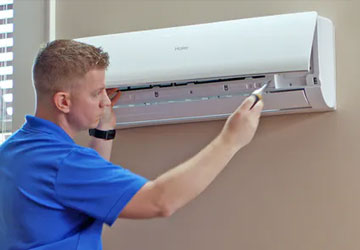 Evaporator Unit
Inside your home, the evaporator unit draws air across the evaporator coil. This coil contains the refrigerant, which absorbs heat from the air to cool it. Once cooled, air is expelled from the front of the unit.

Evaporators in a mini split system can be mounted on walls or in the ceiling.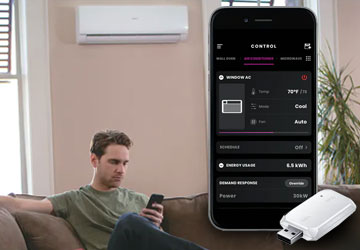 Remote Controls
Take control of your mini split AC system with a wireless handheld remote or wired wall mount controller.

But for the ultimate in convenience and flexibility, manufacturers are now offering Wifi controls that are compatible with your smartphone, Google Assistant and Amazon Alexa.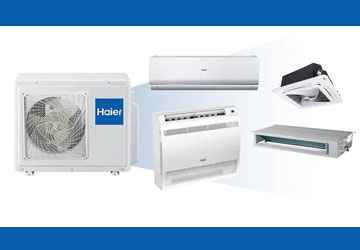 Multi-Split System
With a single outdoor unit, multi-split systems can power from two to four indoor units, keeping several rooms comfortable all year long.

You can also control the temperatures in each space individually, giving you flexibility in heating or cooling across your entire home.