RELIABLE SERVICE
FROM EXPERIENCED TECHS
UPGRADE YOUR EQUIPMENT
FOR EFFICIENCY & SAVINGS

ABOUT SANTORO OIL
Three generations of service to Rhode Island and Massachusetts
Our Mission
Provide Customers with high quality, technologically innovative products, and services at competitive prices.
Provide Employees with a safe working environment where individual involvement is encouraged, teamwork is stressed and where employees receive a competitive compensation and benefits package.
Provide Shareholders with the highest possible return on their investment in the company.
Provide Vendors and Business Partners with an open honest working relationship that is based on strong two way communications and a joint commitment to servicing the needs of our customer community in the areas of product/service quality, on-time delivery, and competitive cost.
Provide the Communities where we operate with clean well-managed facilities that meet or exceed the environmental standards for fuel handling and distribution.
We must accomplish our Mission while maintaining our integrity and reputation as the premier distributor of energy products and services in Rhode Island and Southeastern Massachusetts.
Company History
Santoro Oil Company was first established in Providence, RI, and evolved over three generations to become a full-service oil heat, air conditioning, and equipment service provider for residential, marine, and commercial customers in Rhode Island and Southeastern Massachusetts.

Key acquisitions have fueled our growth throughout Southern New England
Over the last four decades, Santoro Oil has expanded to include several local companies including Attleboro & Plainville Oil Company, and Buckley & Scott Oil Company. Many Massachusetts cities in both Bristol and Norfolk counties are serviced through our Attleboro/Plainville Office, located at 30 West Bacon Street in Plainville, MA.

As a family-owned and operated company, we have made it our priority to provide superior service and the highest degree of comfort, security, and customer satisfaction possible to each of our customers.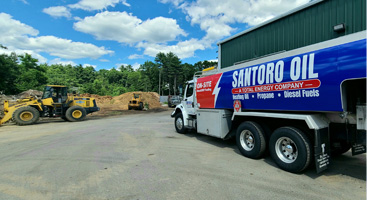 Commitment to Our Customers
Decades of continuous, superior service to our customers and a true sense of community responsibility have resulted in well-earned respect and esteem.

Concern for all our customers has been the common characteristic that enables us to enjoy unprecedented longevity. We can assure you that this dedication to our customers will continue for many years to come.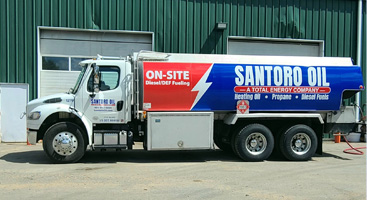 Stability & Reliability
There are few companies that know the needs of our local communities better than we do. Our reliability has been proven year after year and our reputation and experience, gained in this industry through decades of social change, fluctuating economic conditions and governmental policies, has remained unshakably stable.

In short, we'll be here to serve you for as long as you need us with several convenient branch office sites and our centralized billing services office in Providence.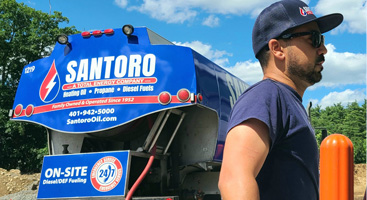 Competency
Concern for the environment is of utmost importance to us. We take every possible precaution to avoid accidental pollution. In the unlikely event that a problem does occur, we are fully insured, so that the problem can be quickly and completely remedied, wherever it may happen.

For you, our customer, this means not having to worry about adverse effects resulting from a human or mechanical error. It is important to ask any fuel supply company: Are you fully insured and licensed? Many are not....We are.