RELIABLE SERVICE
FROM EXPERIENCED TECHS
UPGRADE YOUR EQUIPMENT
FOR EFFICIENCY & SAVINGS
Providing Heating Oil and Propane Delivery to Cranston, RI
Ranked among the safest areas in the nation and deemed one of America's 50 Best Cities by 24/7 Wall Street, Cranston is Rhode Island's third-largest city with a population of about 80,000. It's a thriving, family-friendly suburban region featuring idyllic rural areas as well as water views along Narragansett Bay. Cranston was once known as "Pawtuxet" and is located in Providence County.

Santoro Oil is proud to assist Cranston, RI customers with home heating oil delivery and propane delivery, as well as equipment installation and maintenance, and 24/7 emergency service & repairs. Questions about our energy services? Contact us today to learn what we have to offer Cranston, RI homeowners.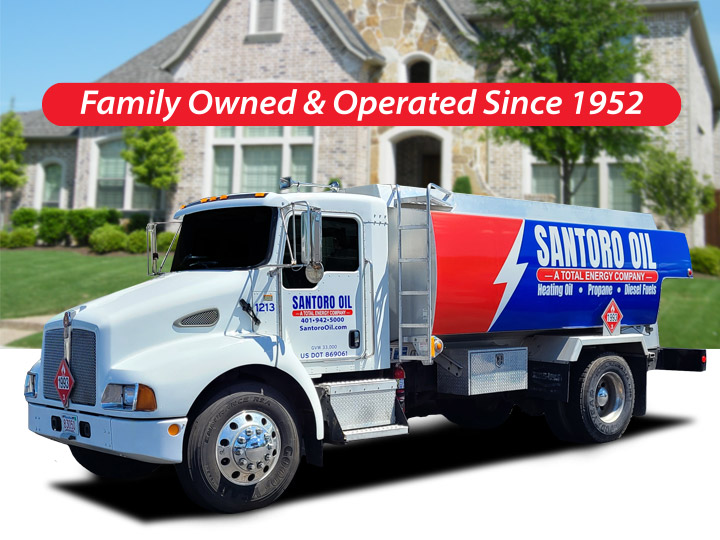 Home Heating Oil Delivery to Cranston, RI
Santoro Oil is proud to deliver the highest quality home heating oil and Bioheat to residents of Cranston, RI. With one of the largest fleets of oil delivery trucks in Providence County, we're focused on timely delivery that allows you to stay comfortable year-round.

All fuel deliveries to Cranston, RI are made directly from Santoro Oil's main office located in Providence, RI.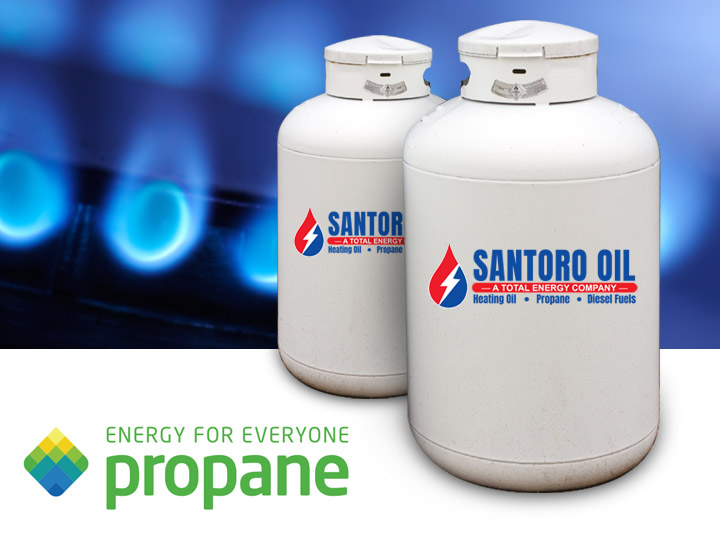 Propane Fuel Delivery to Cranston, RI
Residents of Cranston, RI can also request propane delivery from Santoro Oil. Propane is a versatile fuel that can be used for a number of different applications including heating, hot water equipment, cooking, laundry and more.

In addition to fuels, our team also offers equipment sales and service, making us the Propane experts in Cranston, RI!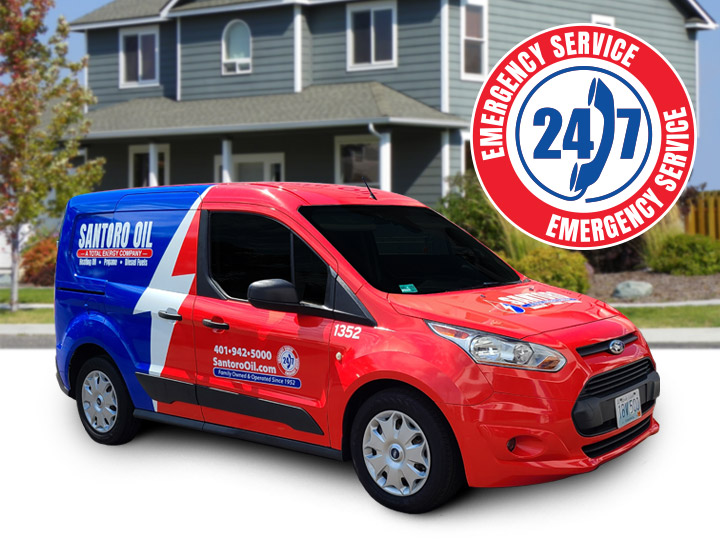 Service & Maintenance for Cranston, RI
In addition to fuel, residents of Cranston can also enjoy the highest level of service and maintenance for heating systems and hot water heaters from Santoro Oil.

Our skilled technicians are able to diagnose problems quickly and get your equipment back up and running. For complete peace of mind, we offer Service Plans that keep your boiler or furnace running at peak efficiency.
The tech Colby was truly outstanding, a real asset to your professional company! He was on time, articulate, polite and knowledgeable.
Dolores DiMeo-Carroll, Cranston RI
Matthew was excellent he made me feel calm I have a wife on oxygen with COPD and on Kidney Dialysis 3 day a week no heat could have been devastating for her health he did a great job fixing my heating system fast and efficient service left the work area clean l wouldn't call any one but Santoro oil for service or repairs me and my wife thank you very much. Thanks You Nick Castrataro
Nicandro Castrataro , Cranston RI
Matthew was excellent he made me feel calm and did a great job fixing my heating system fast and efficient service left the work area clean l wouldn't call any other one but Santoro oil for service or repairs Thank You Nick
Nicandro Castrataro , Cranston RI
Michael was very helpful, answered all my questions, and took the time to walk me through a couple of areas of my boiler. He was great.
Christine Wolpert, Cranston RI
Thank you, Anthony, for sending Brandon to service my furnace.
He was thorough, professional, respectful, clear, and kind. I would recommend Brandon or any of your people to anyone in RI or New England, and indeed, I have.
On a scale from 1 to 10, 10 being outstanding, I would give Brandon a 10.
As you know, I have now recommended your company to several hundred people. And, I shall continue to do so.
God bless ... READ MORE
Robert Burns, Cranston RI
Bruno was on time, neat and courteous! A+++ service!
John Moretti, Cranston RI
Tech answered all of our questions and provided good service.
Thank you.
Linda Iannotti, Cranston RI
Matthew was very professional and very informative throughout the process. The moment that really stuck out was when he expressed that he wasn't leaving until my family had heat, despite the amount of work we knew he had left, in order to complete the rest of the installation process that day. That level of dedication meant a lot!
Thank you for all of your hard work Matt!
Brandon
Brandon Casey, Cranston RI
Mike M. was our outstanding tech!!! Mike had previously helped us when we had no hot water due to no oil. He came that night and was able to get us enough in our tank in order to have hot water until they were able to give us a fill the next day. On his service visit he made sure that we understood how our boiler works and what to do in case of an emergency. His service and time and attention were greatly appreciated since the passing of my hu... READ MORE
LIBERA HOGBERG, Cranston RI
Santoro Oil was recommended by a family member through experiences with the Gas Doctor (incredible services). Very Satisfied thus far!! Thank you
Michaela Cook, Cranston RI
Need fuel delivery or service?
Become a Santoro customer today!