RELIABLE SERVICE
FROM EXPERIENCED TECHS
UPGRADE YOUR EQUIPMENT
FOR EFFICIENCY & SAVINGS
Home Heating Oil Delivery and Propane Delivery to West Warwick, RI
West Warwick is home to one of the oldest textile mills in the United States, the Lippitt Mill which also became the oldest running mill stopping production in 2010. The town is positioned perfectly between the North and South branches of the Pawtuxet River, which helped position it as a mill town.

Santoro Oil has served West Warwick, RI customers home comfort needs for over 60 years through three generations of home heating and cooling knowledge. Santoro Oil provides leading home heating oil delivery and propane delivery, as well as equipment installation and maintenance, and 24/7 emergency service & repairs. Questions about our energy services? Contact us today to learn what we have to offer West Warwick, RI homeowners.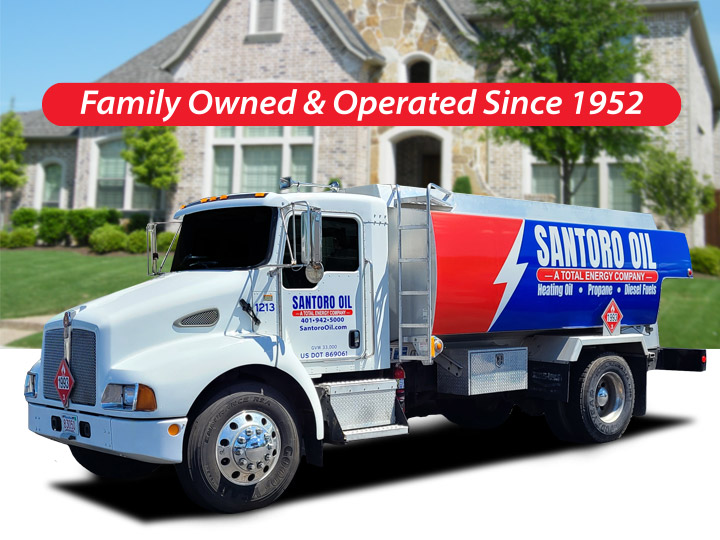 Home Heating Oil Delivery to West Warwick, RI
Santoro Oil is proud to deliver the highest quality home heating oil and Bioheat to residents of West Warwick, RI. With one of the largest fleets of oil delivery trucks in Bristol County, we're focused on timely delivery that allows you to stay comfortable year-round.

All fuel deliveries to West Warwick, RI are made directly from Santoro Oil.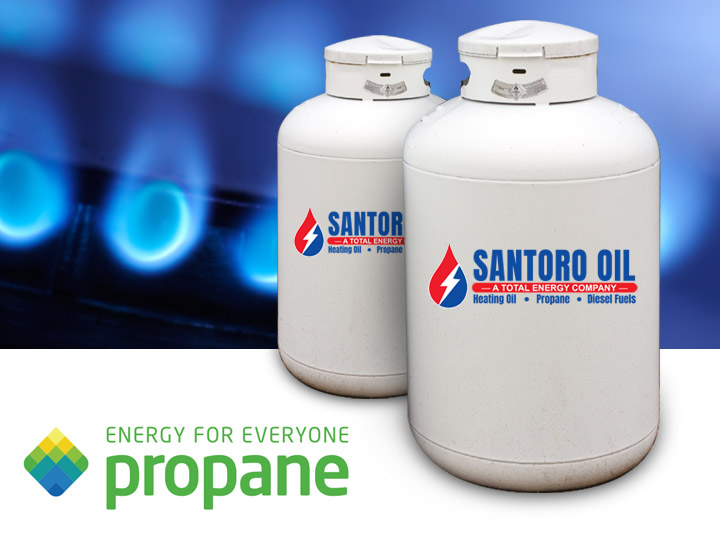 Propane Fuel Delivery to West Warwick, RI
Residents of West Warwick, RI can also request propane delivery from Santoro Oil. Propane is a versatile fuel that can be used for a number of different applications including heating, hot water equipment, cooking, laundry, and more.

In addition to fuels, our team also offers equipment sales and service, making us the Propane experts in West Warwick, RI!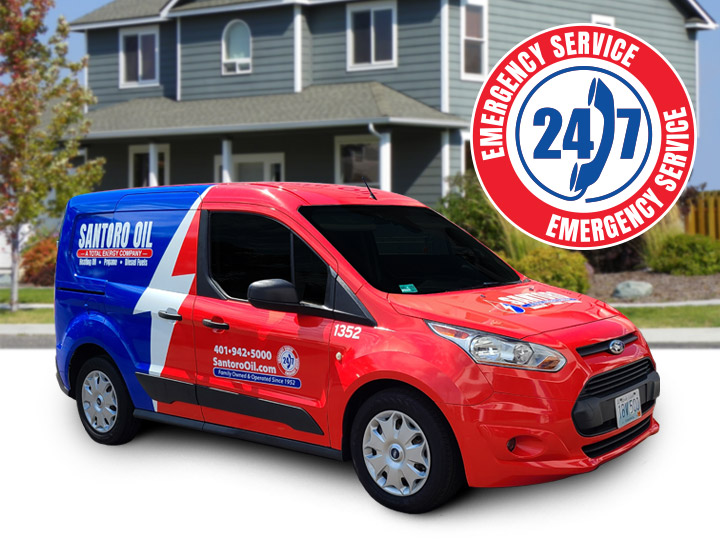 Service & Maintenance for West Warwick, RI
In addition to fuel, residents of West Warwick can also enjoy the highest level of service and maintenance for heating systems and hot water heaters from Santoro Oil.

Our skilled technicians are able to diagnose problems quickly and get your equipment back up and running. For complete peace of mind, we offer Service Plans that keep your boiler or furnace running at peak efficiency.
I was not able to be at home when the tanks were delivered and connected to the generator and fireplace. I had a friend who was at my home when the tanks were delivered and there was no problem.
Richard Sipka, West Warwick RI
CYRUS DID A FABULOUS JOB. IT WAS HIS FIRST TIME AT OUR HOME. HE WAS VERY NEAT AND POLITE.
Jennifer Rajotte, West Warwick RI
Great service and thorough! Thanks so much.
Karen Jennings Mathis, West Warwick RI
I will definitely recommend Santoro to others !
It is wonderful to be able to cook again. They hooked up the new tank in no time.
Kimarie Banes, West Warwick RI
We were very pleased with the service from Santoro from the first contact phone call with Mike Torti.
Anthony Rozzero, West Warwick RI
Thorough explanation. Much appreciated!
Timothy Watt, West Warwick RI
Tech called to inform they were in their way, they were very professional and informative. They switched out the old tanks with the new ones fairly quick. I was asked if I was familiar with propane, when I stated this was my first time using propane, they brought me outside to familiarize me with the gadgets on the tank and how propane smells also advised what the steps were if I was having an issue with my heat. They even took the time to bri... READ MORE
Penny Dutra Foreman, West Warwick RI
This was one of the best experiences we have had with any vendor we have dealt with. The customer service is second to none and the install tech Jay was professional, courteous, on time, and very informative. We would have no problem recommending Santoro Oil / Propane to anyone who wants great customer and on-time service.
Steven Lawrence, West Warwick RI
Technician was late for the time slot given for arrival. Once she arrived, she apologized for being late due to the previous call. She got right to work on our furnace. She was efficient and knowledgable with questions I had.
Joanna Li, West Warwick RI
Jay was on time; explained all procedures; answered all questions; performed all tasks in a very courteous and professional manner. He left the work area in a clean condition.
I would recommend Jay & Santoro to all interested parties.
David Stetkiewicz, West Warwick RI
Need fuel delivery or service?
Become a Santoro customer today!